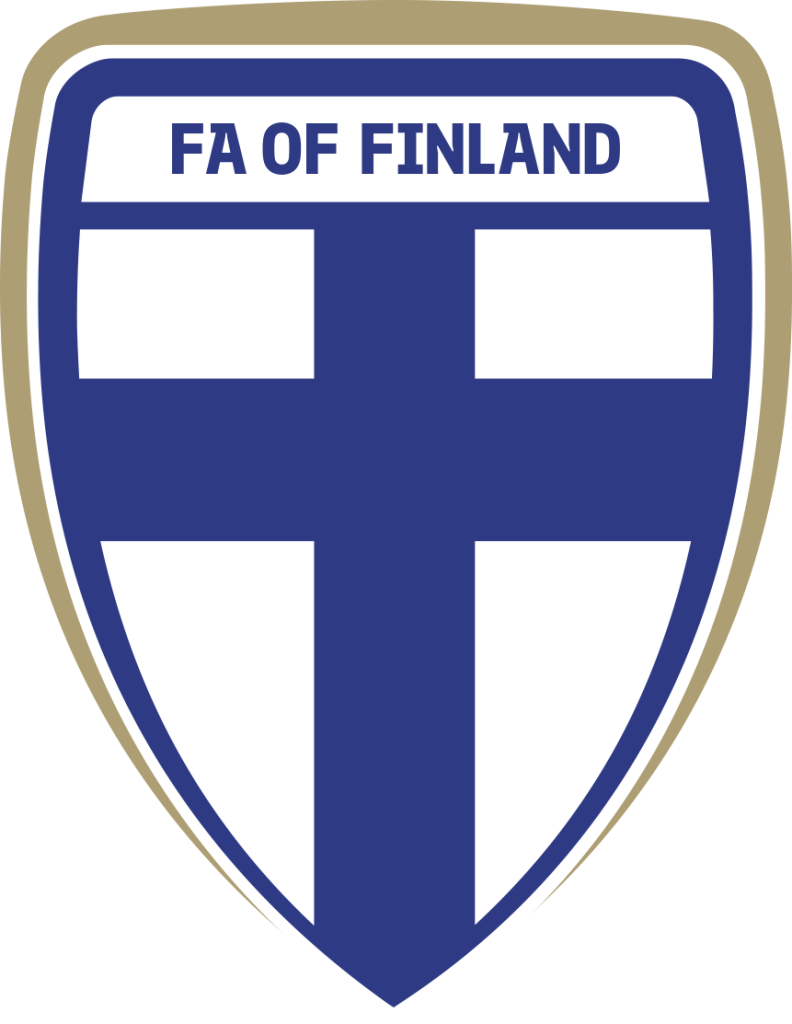 Finnish Football Association
Football Association of Finland was established in 1907 and it is the governing body of football and futsal in Finland. As a member of FIFA and UEFA, FA of Finland is responsible for overseeing all football and futsal activities in the country as well as the development of the game. We work daily on behalf of a successful football country and the increase of welfare in the society by offering football for everyone. There are 858 football clubs and 375 000 registered players in Finland.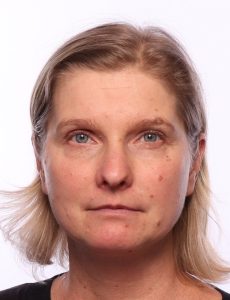 Jonna Vaarnanen,
Financial manager,
Finnish Football Association
5 years of experience as Financial Manager at the Finnish Football Association. Strongly involved with managerial responsibilities of finance in different Finnish companies before that. Secretary of the Board in different companies. Master of Finance 1998, UEFA CFM Sports Management Diploma 2021.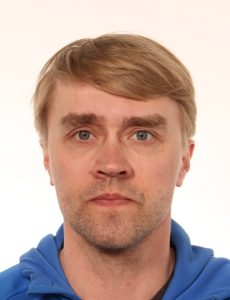 Lasse Keski-Loppi,
Grassroots expert,
Finnish Football Association
Has more than 18 years of experience at the Finnish Football Association. Currently he is working at the FAF in Club development as a grassroots expert and is responsible for the development of grassroots football, recreational and disability football. Lasse has a good co-work with several Finnish and abroad partners in grassroots sport. He has worked years with different important sports, health- wellbeing organizations and stakeholders in Finland. Lasse has also worked in several sports and football social responsibility projects and programs including EU -projects. Lasse works also close with finnish football clubs and is an expert in dissemination with football clubs.

For Modena
ForModena designs and implements training activities and services with the aim of promoting employment and the growth of professional skills of people, organizations and the Public Administration.

The areas of intervention of Formodena are:
welfare policies: training courses for operators of social assistance structures, for people with disabilities, for new vulnerabilities and vulnerable groups on the labor market; initiatives and projects to accompany local welfare planning with particular attention to the professional development of women and the acquisition of STEM and STEAM skills.
training and services for transitions: collaboration with the school system in relation to the pathways for fulfilling the obligation, activation of training courses for training / work connection, management of alternation projects in high school, realization of services for work transitions of adults , occupied and unoccupied;
skills for the production chains / districts to develop and consolidate distinctive know-how and competitiveness through training for work and on the job. The Carpi office has a specific mission and adequate organizational tools (laboratories, application packages, process skills) to operate in the fashion field; the North Area office has developed a ten-year experience of training, including specialized training in the biomedical sector; – training for the Public Administration: accompanying the regulatory, organizational, technological change and managerial development of municipalities, unions of municipalities, local administrations;
special projects: professional retraining for workers of companies and districts; transnational mobility for training and work; support for new entrepreneurship; interventions to support the integration of immigrant workers;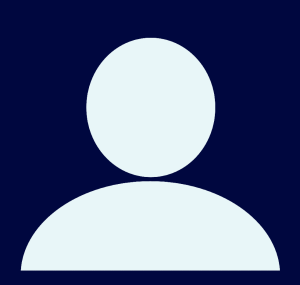 Giovanni Gobbi,
European project designer,
For Modena
Erasmus + project coordinator on behalf of UNIMORE

Coordinator of transnational activities in several European projects (Horizon, Equal, Leonardo, Grundtvig, Erasmus +)

Designer for various organizations in Italy (Lombardy, Emilia Romagna, Sicily, Piedmont, Abruzzo, Veneto, European Union)

Lecturer in several ESF courses in the following subjects: marketing, sales techniques, labor legislation in social enterprises

Speaker at various national and international conferences with issues relating to the social and professional inclusion of disabled people

Friends
Friends is an organisation that provides adults with research-based tools to prevent bullying among children and young people. Friends develops, applies and spreads knowledge about bullying, harassment and discrimination, both nationally and internationally. We do this by working in four areas that together contribute to our vision: A world in which no children have to suffer being bullied.

Friends works in an interdisciplinary way, i.e. with a combination of research and proven experience. Our training and materials are in line with the Education Act, the Discrimination Act, the school curriculum and the National Sports Confederation's campaign "Sport is willing".

Friends offers preventative and sports-centred efforts to fight bullying and discrimination all over Sweden. Our initiatives and training are aimed at organisation and association managers, trainers, leaders, camp activities and guardians. Friends offers a variety of knowledge-furthering activities, and adapts to existing needs and wishes. It's usual to combine different actions, regardless of whether it's a one-off occasion or a multi-year collaboration. The combination can consist of analysing, training, workshops and supervision, but is sometimes aimed at producing specific material. In addition, experts from Friends supporting individual sports associations and organisations, our operations involve spreading knowledge far and wide. At www.friends.se you'll find more information and tips regarding social safety.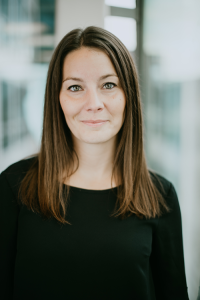 Maria Persson,
Expert and head of sports,
Friends
Maria works as an expert and are head of all matters relating to sports at Friends. She recently compiled the Friends sports report based on a survey to children and young people involved in sports identifying their experiences of bullying from coaches and other athletes and how the club handles these issues both preventive and after an incident. Furthermore, Maria has developed methods and material to counteract bullying in schools and sports and regularly educates adults how to use these methods successfully.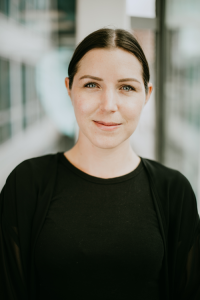 Li Åsebring,
Project manager,
Friends
Li is a project manager at the Friends R&D department. She has been working with youth participation and influence for many years, among other things as a project manager for development projects at the youth department in a Swedish municipality. She has been at Friends since 2019, recruited to co-manage a comprehensive development project for safe sports in collaboration with the Swedish Equestrian Federation.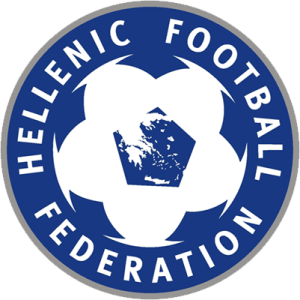 Hellenic Football Federation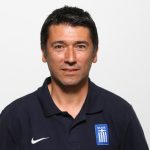 Tsanas Konstantinos,
Technical Director,
Hellenic Football Federation
Konstantinos works as Technical Director in the HFF from the September of 2021. He is an ex professional player with many caps in Greek Superleague. Before he joined the role of TD, he has worked more than 10 years as Head coach on different groups of Greek National Team (U 19, U 21, First Team). In addition, he is coach educator working the last 10 years for the Greek Federation in different levels of diplomas. Currently, he is responsible for the Education and Grassroots development in Greece.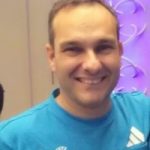 Siskos Christos,
Grassroots Manager,
Hellenic Football Federation
Christos has been working 19 years on the youth football having coaching and management background and the last 3 and half years as Grassroots Manager of Hellenic Football Federation. He has graduated from Physical education and sports science university of Athens and his MSc took place in London South Bank university. Christos coaching qualifications involve the A license diploma and courses on the English FA either for youth football or other specialist courses. On the HFF he is responsible for the organization, execution, and evaluation of 7 grassroots development programs in different fields such as Regional Associations' development, Grassroots club development, grassroots coach education, football in schools, football for girls and women's, social projects development. Finally, he occur as a safeguarding focal point for the HFF.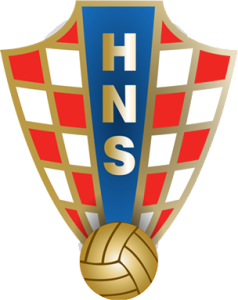 Croatian Football Federation
The Croatian Football Federation (HNS) was founded in 1912 and is the governing body of Croatian football. The HNS oversees the organization of domestic football competitions in the Republic of Croatia, where there are currently 1451 registered clubs and 122 886 registered players, including 118 107 male players and 4 779 female players. The HNS is also in charge of Croatia's national teams, including the two-time World Cup medal-winning men's senior team.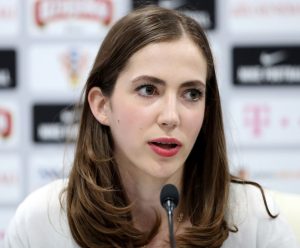 Nika Bahtijarević,
Public relations associate,
Croatian football federation
Nika Bahtijarević has worked in PR and social responsibility at the Croatian Football Federation (HNS) since 2018, and during this time she has worked on projects related to refugee inclusion, child safeguarding, and promoting the health and wellbeing of grassroots players. She holds a Bachelor's degree in international media and communications and a Master's degree in marketing management, and she's also attended two of UEFA's educational programmes — the UEFA Certificate in Football Management and the UEFA Diploma in Football Management and Leadership.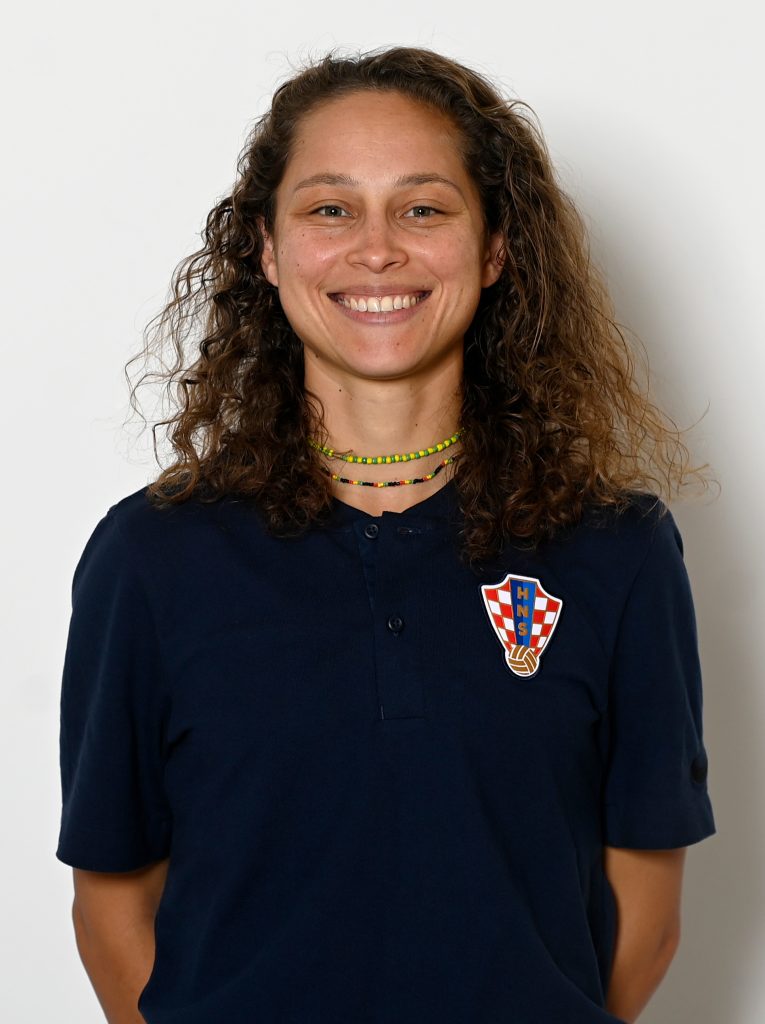 Helenna Hercigonja-Moulton,
Grassroots manager,
Croatian football federation
Helenna Hercigonja-Moulton works as a grassroots manager at the Croatian Football Federation (HNS), where she handles projects such as UEFA Playmakers, the HNS's Football in Schools project, and the PINBALL initiative. She is a former Croatia international and was capped for the women's senior national team more than twenty times. She holds a UEFA A coaching license, as well as a Bachelor's degree in journalism and a Master's in communications. Helenna currently coaches the U-15 team of ŽNK Savica CC and is an assistant coach for the Croatian women's national teams.
The University of Modena and Reggio Emilia (UNIMORE), founded in 1175, is among the oldest universities in the world and has always been ranked among the top Italian universities for quality of teaching and research. UNIMORE is composed of 14 Departments, 16 interdisciplinary research centres, 8 PhD schools, and has almost 1,500 personal and administrative staff as well as more than 25,000 students. It has more than 253 international exchange agreements and invests 1 million € for year in mobility programmes. The UNIMORE group involved in the Project will be CHIMOMO Department. UNIMORE will exploit its wide expertise in ERASMUS+ projects in order to contribute to the achievement of the project's goals.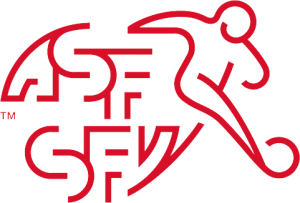 Swiss Football Association – SFV
The Swiss Football Association (SFV) is the umbrella organisation of national football. It was founded in 1895 and was one of the seven national football associations that founded the world football association FIFA in 1904. Today, the Swiss Football Association is one of the country's most important sports associations and the politically and denominationally neutral national association for top-level and grassroots football, enabling everyone in Switzerland to play football under the best possible conditions and in the best possible structures. The Swiss Football Association performs its tasks together with its three divisions, the Swiss Football League, the First Division and the Amateur League, the 13 regional associations and its approximately 1,400 clubs.

Through flexible and diverse offerings, the SFV enables all people in Switzerland to participate in active football throughout their lives, regardless of age, gender, origin, language and religion. Furthermore, the SFV is committed to a culture of mutual respect and tolerance and combats all forms of discrimination, violence and corruption on and off the football pitch.

Our mission: For more and better football! For everyone, throughout Switzerland!

Our vision: Swiss football – as a pillar of society, innovative for sustainable success.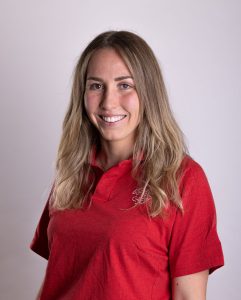 Delia Lahmici,
Responsible for fair play, prevention and health in grassroots football,
Swiss Football Association
Delia is currently completing her Master's degree in Sports Science at the University of Basel and works at the Swiss Football Association in the Football Development Department and is responsible for fair play, prevention and health projects in grassroots football. In these projects, she works closely with the 13 regional associations, football clubs and other important partners and stakeholders in national sport to promote a safe, healthy, respectful and tolerant football culture that sets an example of good social behaviour and provides a better experience for everyone involved in the game.

UEFA Foundation for children
The UEFA Foundation for children commits to reaching out to those most in need by turning fundamental values – such as human dignity, solidarity, and hope – into opportunities for our children to improve their lives. We must act to secure a promising future for the children because by acting on behalf of today's children, we are shaping the society of tomorrow.

UEFA decided to establish an independent foundation that uses sport to support humanitarian projects linked to children's rights in areas such as health, education and integration. The foundation aims to help children and safeguard their rights. Sport, and football in particular, can provide support in the areas of health and children's education, as well as promoting access to sporting activity, facilitating children's personal development and fostering the integration of minorities. The foundation, which is a public body governed by Swiss law, was formally established and began operating the 24th of April 2015.

The foundation has always enjoyed close links with sport. Sport is one of the great schools of life, helping children to develop their motor skills, express themselves and learn social skills. The foundation supports sports infrastructure projects and provides sports equipment to enable children to practise sport.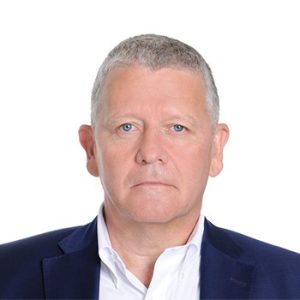 Urs Kluser,
Secretary General,
UEFA Foundation for children
Urs Kluser is a lawyer by profession, admitted to the bar in Zurich and holds an MBA from the University of Texas at Austin. Following his law career in Zurich, he worked for five years for the International Committee of the Red Cross (ICRC), conducting long term missions in several war zones as a delegate and head of regional office. During this time he was based in Bosnia, Liberia, Sierra Leone, Congo, Rwanda and Afghanistan. After completion of his MBA degree in the USA, he was based from 2002 to 2005 in Ukraine for the Swiss development agency (SDC). The projects he managed included a development investment fund, support to the justice reform and prison reform in Ukraine. Coming back to Switzerland in 2005 Mr. Kluser became involved in association football in several positions within FIFA and UEFA. First at FIFA he was responsible for the administration of the FIFA Member Associations, and headed then the main FIFA development programs for its members. At UEFA Mr. Kluser was based for two years based in Ukraine as part of the venue management team for the UEFA EURO 2012. He then became the UEFA integrity officer, mainly working in the field of combatting match fixing, operating in cooperation with the national associations of UEFA and the respective national and European police authorities.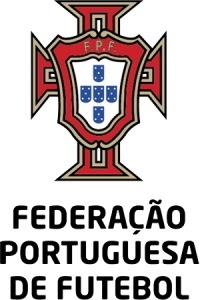 Portuguese Football Association
PFF is a legal person operating on a non-profit-making basis, with public benefit status, established as a private law association and comprising 22 district and regional associations, one club league, associations of sports agents, clubs or sports societies, players, coaches and referees, registered or affiliated in compliance with its Statutes. It has as main purposes the representation of Portuguese football at national and international level; the management of the competitions of the National Teams; the organisation of local, district and national competitions and the guarantee of the development of football in Portugal in accordance with the sporting spirit and educational, cultural and humanitarian values, through training programmes for the various sports agents. The Portuguese FA ensures the management of 25 men's and women's National Teams, in football, futsal and beach soccer, and organises 38 annual competitions. Portugal has 197.000 registered football players.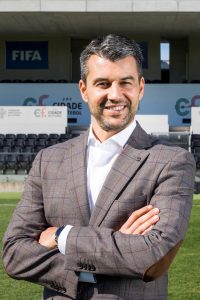 Tiago Braz,
Licensing and Certification Unit Coordinator,
Portuguese Football Association
Tiago has a Degree (licensee) in Sports Science Education, specialization in Sports Managing from Faculdade de Motricidade Humana from Lisbon University, and is now the Licensing and Certification Unit Coordinator, responsible to develop and implement the Academies Certification Process, in order to improve the level of organization and strategic thinking around the player development process, at the time he's also the designated UEFA and FIFA Child Safeguarding focal point, and employ effective and efficient strategies to embed safeguarding and child protection practice within all the clubs and academies in Portugal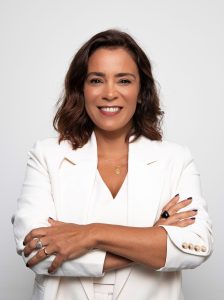 Rita Ferro Rodrigues,
Portuguese Football Association
Rita Ferro Rodrigues attended Law and Social Communication degrees, worked 25 years as a journalist and TV host, founded a feminist platform of great impact on Portuguese society and in recent years has been part of the social intervention team of the Portuguese Football Federation, articulating all themes related to Equality, combating all forms of violence and discrimination.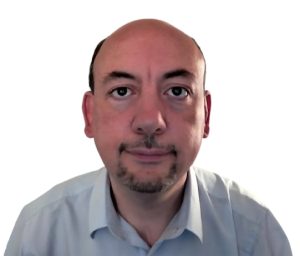 Claudio Delrio,
External evaluator
Claudio Delrio is currently external evaluator of the PINBALL- Preventing bullying IN and through football project and FAIRER Football AgaInst Radical bEhaviouRs project. Both projects have been funded in the framework of the ERASMUS-SPORT-2021-SCP- Cooperation partnerships).

He has been External evaluator of the UPPER-systemic UPscaling of Peace Education pRactices project (Erasmus+ KA 2 strategic partnerships in the field of school) .

He has been appointed by the European Commission as an external expert to assist in the evaluation of grant applications for research and innovation projects in the Horizon 2020 programme. 

He has been Coordinator and Dissemination manager of the "GRACE-Generating Research projects through interaction between ACademia and Enterprises" project (Lifelong learning) on behalf of Suor Orsola Benincasa University .

He has been Dissemination leader and risk manager of "Open COllaboration for Policy Modelling" (VII° framework Programme-ICT) on behalf of Suor Orsola Benincasa University .

He has been WP Evaluation leader in the "KP-LAB- Developing Knowledge-Practices Laboratory" project – (VI° Framework Programme) and has been involved in other 16 European projects with different roles.

Since 2018 he is Research Manager at University of Bologna-Department of Political and Social sciences. He used to be Research advisor and Erasmus+ Ka2 contact point at the University of Modena and Reggio Emilia.