News update Pinball december 2022
2022 21 December
The Pinball project is an Erasmus+ project in collaboration between the national football
federations of Finland, Croatia, Greece, Portugal and Switzerland, as well as Unimore, ForModena, Friends and the UEFA foundation for children. The three-year long project started in July this year and intends to prevent bullying within children's and adolescents' football teams.

During the first phase of the project, we started by mapping the partner countries existing activities and projects to promote a positive social climate within sports and football. The next step was to ask children and coaches in football teams from Finland, Croatia, Greece, Portugal and Switzerland about their experience of bullying. The analysis shows that a huge number of youth football players encountered bullying at least sometimes in their lives, either on the football field or outside of it. Specifically, according to 50% of the coaches, at least some of their players were victims of bullying within the football context.

Bullying is a relevant social issue in all of Europe, and it is widespread in many educational
environments. Based on our survey, it is clear that the football context is not immune to this
scourge, but it also emerges that football itself can be a ground for developing positive
values to combat bullying. The next step in the project will be to start designing a method
that will be piloted and eventually implemented in the partner countries existing structures.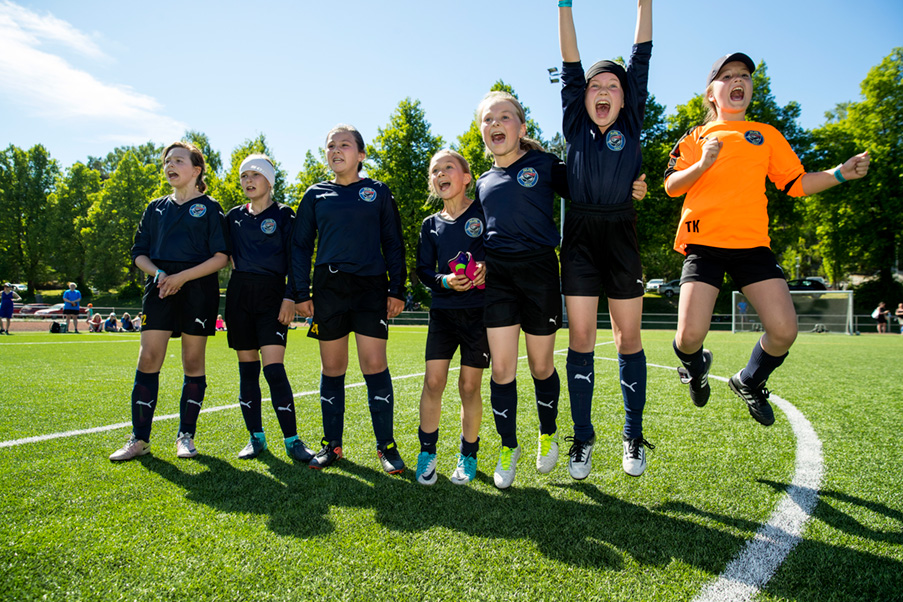 Multiplier event
2022 29 September
PINBALL's first multiplier event took place in Reggio Emilia (Italy), thanks to the partnership among the University of Reggio Emilia, the police headquarters and the Italian Football Club "AC Reggiana"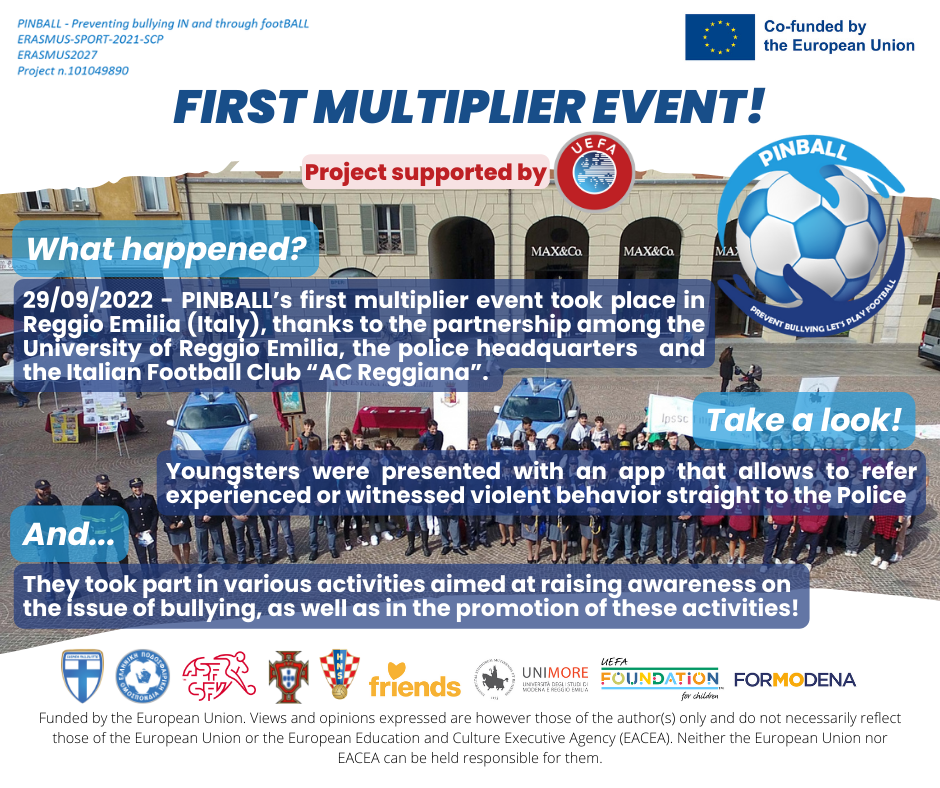 Kick off meeting
2022 5-7 July
The project had a kick off meeting in July 2022, at the Croatian football federations' office in Zagreb. During the project period, in addition to continuous digital project meetings, there will be four transnational meetings as well as several 'training the trainers' course activities, one national tournament of each participating federation, one final international tournament and one final project conference in Helsinki.